DAR Advocacy Resources
As a result of HB 235 of 2019, as amended and championed by the Delaware Association of REALTORS®, you are no longer required to obtain business licenses for municipalities that charge a business license fee outside of your brokerage's physical location.
Please be sure to read this entire document because there are exceptions allowing taxes to be charged.
Per the legislation, as of July 1, 2020, any county, municipality, or other political subdivision of the state is prohibited from imposing local business licensing requirements, fees, or taxes on real estate brokers, associate brokers, brokerage organizations, or real estate salespersons for any of the following activities in that jurisdiction:
Listing real estate for sale
Representing buyers in the purchase of real estate
Rental of real estate for property owners or tenants unless the property is in a city with a population over 50,000 (as of today, the City of Wilmington is the only city that qualifies)
However, if a real estate broker, associate broker, brokerage organization, or real estate salesperson has a physical office in a jurisdiction that charges for business licenses, taxes, or fees, they MAY still be required to pay those fees and taxes on the same basis as other businesses with physical offices in that jurisdiction. Please check with the municipality in which your brokerage's physical office is located to see if you must pay for a business license.
Example 1: If you operate a brokerage organization in the Town of Bethany Beach, the Town of Bethany Beach requires a business license at the cost of $250.00. You are required to pay this business license fee as your physical office is located within the Town of Bethany Beach. As a result of the legislation, if your company conducts business in a surrounding municipality, you no longer need to obtain separate licenses for every municipality. You only need a license where your physical office is located.
Example 2: If you are a real estate broker, associate broker, or real estate salesperson, you MAY still be required to obtain a business license and pay local fees or taxes if your physical brokerage (your real estate license will state your brokerage's physical address) is within a municipality's jurisdiction that requires business licenses or charges local fees or taxes. As a result of the legislation, you no longer need to obtain separate licenses in every municipality in which you practice—only within the jurisdiction where your physical brokerage is located IF they require you to have a business license. In addition, a municipality may have ordinances that permit them to charge a wage tax calculated on the same basis as other wages earned in that jurisdiction.
Example 3: Your office is not in the City of Wilmington, but you handle rentals in the City of Wilmington. You are still required to obtain a City of Wilmington business license and pay the City wage tax (earned income tax) on that part of your commissions or other income attributable to time spent or services rendered in the City.
Example 4. You handle sales in the City of Wilmington. You are still required to pay the City wage tax (earned income tax) on that part of your commissions or other income attributable to time spent or services rendered in the City. This applies whether or not you have a physical office in the City of Wilmington.
Note: The information above is specifically in regard to municipal business licenses, taxes, and fees. The State of Delaware still requires a state business license to operate by "any person or entity conducting a trade or business." It is very important to note that real estate salespersons are EXEMPT from the state business license requirement at per a 1991 memo from the Division of Revenue. Therefore, the Brokerage organization is still required to obtain a State of Delaware business license. Individual salespeople and associate brokers do not need a State of Delaware business license.
Please understand that many of our local municipalities are aware of this legislation but do not have the capability to automatically take you out of their database. If you paid local business license fees to a municipality in the past, where your physical office is not located today, contact them directly to be removed.
We hope these clarifications make this very clear. Please do not hesitate to contact us directly if you have additional questions or concerns.
2020 Delaware General Assembly Wrap-up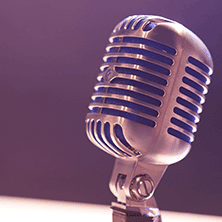 The 2020 Legislative Session of the Delaware General Assembly was unprecedented. The global pandemic and Governor Carney's efforts to prevent the spread of the COVID-19 presented an unusual set of circumstances. Changes were made in how we all work and interact with others, and the Delaware Legislature was no exception.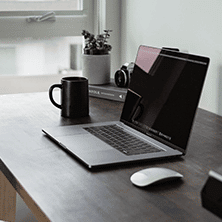 House Concurrent Resolution (HCR) 85 was passed on May 27, adopting rules of procedure for conducting virtual meetings of the General Assembly and legislative committees during the COVID-19 emergency.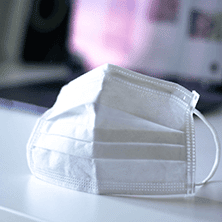 We were not able to work on the repeal of the 1% increase in the realty transfer tax, but we were able to lobby extensively to ensure our members were able to continue to work while under the pandemic State of Emergency.
budget bills
The Delaware General Assembly passed three key pieces of legislation that allow our state government to continue providing vital services to residents, help fund school construction and road improvement, and provide critical support to our fire companies and other nonprofits.
Delaware's $4.55 billion operating budget essentially carries over the 2020 spending plan into the fiscal year that begins on July 1. It also includes an additional 2.1% of funding to meet the state's obligations under all existing collective bargaining agreements and sets aside $63 million to help manage any future economic downturns.
The Bond Bill for the coming fiscal year totals $708 million and includes $363.6 million for transportation projects and $344.4 million for other one-time investments.
The Grant-In-Aid legislation holds the line on spending at slightly less than the current fiscal year levels.
covid-related bills
A number of bills related to healthcare passed, including those dealing with insulin prescriptions; allowing hospitals to petition for court-appointed guardians; and telemedicine, price gouging protections, and unemployment benefits.
Thanks to the passage of House Bill 346, COVID-19 will not prevent a single eligible voter in Delaware from exercising their fundamental right to participate in our upcoming elections—votes may be cast by mail.
Justice for All Agenda
The General Assembly sent some of the Delaware Legislative Black Caucus (DLBC) Justice For All Agenda to Governor Carney for his signature, including House Bill 350 to explicitly ban law enforcement officers throughout Delaware from using choke holds, knee holds, or other unsanctioned techniques.
Unanimous approval of Senate Bill 191 began the process of amending our state Constitution to explicitly prohibit discrimination on the basis of race, color, and national origin.
national advocacy wins
NAR's federal advocacy team worked tirelessly in 2020 to protect the real estate sector during the pandemic and make progress on many other priorities. Although not an exhaustive list, here are 20 victories that REALTORS® can be proud of.
The Three Magic Phrases: Self-Employed, Independent Contractor, and Sole Proprietor NAR jumped into action early in 2020 to ensure independent contractors, sole proprietors, and the self-employed were eligible for trillions of dollars in coronavirus relief speeding through Congress. We sent more than 100 letters to Congressional leaders and worked the phones, email, and Zoom meetings to protect our members. Five major relief bills were passed between March and December, and NAR had its imprint on each one.
Small Business Rescue Loans and Grants One-in-five NAR members reported taking out a Paycheck Protection Program loan in 2020, and the newly created Economic Injury Disaster Loan program with $10,000 forgivable grants also served as a lifeline for many businesses, including REALTORS®.
Simplified Forgiveness Once loans began to flow, NAR pushed for simplified forgiveness applications that covered most of our members. A one-page simplified application brought relief to many small business owners who did not have the resources to manage volumes of paperwork.
Stimulus Checks Most REALTORS® qualified for two rounds of stimulus checks in March and again in December totaling up to $1,800 per person, with additional payments totaling $1,100 for each dependent.
Paid Sick and Family Leave Benefits never before given to the self-employed–like paid sick and family leave–became available for REALTORS®.
Enhanced and Expanded Unemployment Benefits REALTORS® who lost their jobs due to the pandemic also gained access to state unemployment benefits and extra weekly payments of up to $600.
Forbearance Americans whose incomes were affected by the pandemic were given a pause on mortgage payments by federal agencies. Lenders were required to waive all late charges, fees, and penalties during the period, bringing stability to the nation's housing sector.
Tax Benefits A range of tax benefits important to real estate were extended at the end of the year, including a provision that excludes from taxation any income from mortgage debt forgiveness through 2025; deductions for energy-efficient commercial building improvements and mortgage insurance premiums; and credits for energy-efficient homes.
Essential Service NAR worked across state lines and with federal agencies to protect real estate as an essential service, keeping transactions moving during lockdowns.
Broadband NAR's years-long effort to expand broadband access became a reality with $6 billion in new funding.
Rental Assistance Throughout the year, NAR's advocacy team and President Vince Malta met with Congressional leaders and the White House to help craft a solution to the escalating commercial real estate crisis. As a result, $25 billion in rental assistance was secured to keep families in their homes and mom-and-pop property owners afloat–averting two crises.
Rental Assistance Terms Favorable terms allowed federal rental assistance funding to be paid directly to landlords and cover back rent as well as utilities and other housing expenses.
1031 Like-Kind Exchanges NAR fought early in the year for the IRS to delay looming deadlines for 1031 like-kind exchanges.
Opportunity Zones Opportunity Zone investments also got a reprieve from pre-pandemic deadlines, which was another much-needed boost for commercial members.
Housing Affordability Housing affordability remained a top NAR priority despite the pandemic. NAR joined other housing groups to delay a fee on mortgage refinancing that would have caused thousands of borrowers who did not lock in their rates to face unanticipated cost increases just days from closing.
NFIP Flood Insurance got a full fiscal year of authorization, a great victory that brought stability to real estate while most other government programs only received short-term extensions.
Transportation Transportation projects were also funded for a full fiscal year, a key priority and continued testament to NAR's voice and advocacy effort in Washington.
Veterans NAR put its support behind legislation to help veterans who have fallen victim to a natural disaster. The bill clarified that veterans who have lost their homes to disaster are eligible for the same initial VA loan rates in the purchase of a replacement home.
Fair Housing NAR helped secure more than $2 million in new funding for federal fair housing enforcement efforts in 2020 and HUD's Office of Fair Housing and Equal Opportunity got a nearly $5 million bump.
contact us
Are you looking for more information about our advocacy efforts, REALTOR® news, or upcoming events? We'd love to hear from you.