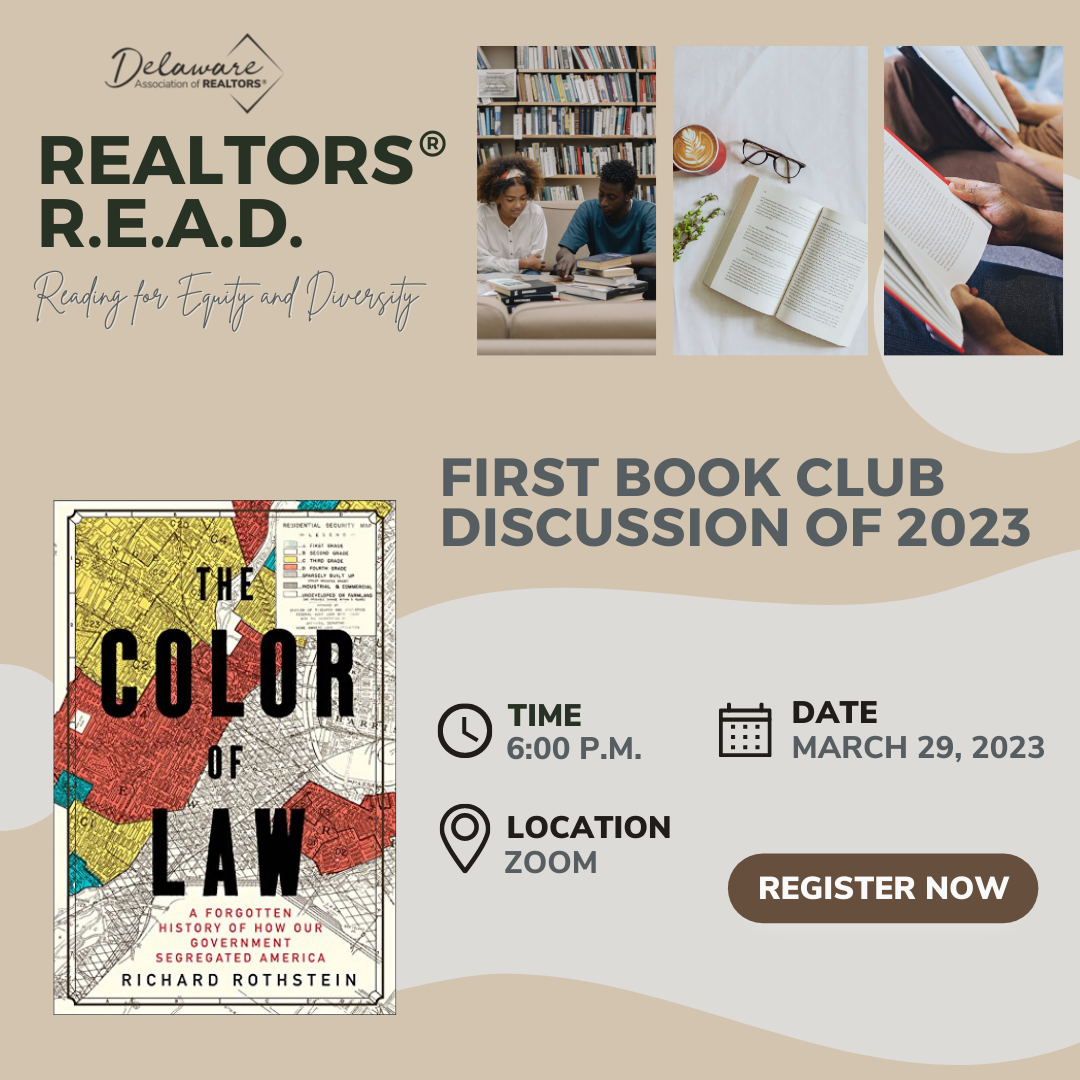 Events
REALTORS® R.E.A.D. Book Club Quarter 1 Discussion
Looking to further your knowledge about equity and diversity issues and expand your network? Join our book club! Each quarter, members read a book about ranging topics in diversity, in ways related to real estate, and then gather via Zoom to discuss with mediator-led questions.
Be one of the first 30 members to email info@delawarerealtor.com about this quarter's book and get it for FREE!
Books are also available for purchase at Amazon and as a free audio version from NAR.