REALTORS® Support Food Bank
June 7, 2021 |
DelawareRealtorTeam
Delaware REALTORS® donated 598 pounds of food and more than $2,000 in donations to the Food Bank of Delaware during NAR Volunteer Days.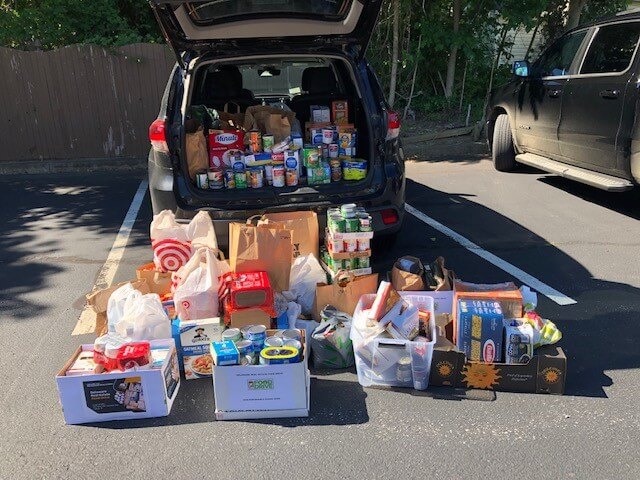 Between June 6-9, 2022, REALTORS® and Affiliate members dropped off food donations at various locations across the state of Delaware. On Friday, June 10, all the donations were taken to the Delaware Association of REALTORS® (DAR) office in Dover, combined, and then split in half for delivery to the Milford and Newark Food Bank locations.
"The New Castle County Board of Realtors is proud to participate with the Food Bank in such a worthy effort," said New Castle County Board of REALTORS® (NCCBOR) 2022 President, Chuck Lax. "The Food Bank serves an important function and NCCBOR applauds the efforts. Delaware is lucky to have such a caring organization helping those in need."
NCCBOR was joined by DAR, the Kent County Association of REALTORS® (KCAR), and the Sussex County Association of REALTORS® (SCAOR). Together, all four organizations represent REALTOR® and Affiliate members in Delaware's real estate community.
"The Kent County Association of REALTORS® was pleased to participate in the Delaware Real Estate Food Drive," said KCAR 2022 President, Steve Schmidt. "Efforts like this truly display the incredible civic involvement and generosity of the real estate community in Delaware."
This food drive took place during the 2022 National REALTOR® Volunteer Days, an initiative by the National Association of REALTORS® (NAR) to showcase REALTORS® commitment to improving the communities in which they live and work.
"Historically, we have been big supporters of the Food Bank and all they do to help provide food to those in need," said SCAOR 2022 President, George Thomasson. "Food, like housing, is a basic necessity for survival so it was an honor to play a part in this event."
"Thank you to our REALTOR® members across the state who participated in the food drive," said DAR CEO, Wes Stefanick. "A true testament to the REALTOR® spirit and commitment to our communities."